Bold fabric options to beat the winter blues.
---
Bold pattern options to beat the winter blues.
With winter fast approaching and the nights drawing in. We have decided to put together a brief list of fabric choices which will really inject some colour and fun into your interior.

Use these luxury and premium fabrics and wall-coverings to add elements of colour and character to your space. 

Clarke & Clarke - Zinnias Velvet Autumn
This Vibrant floral velvet cloth is a striking and elegant fabric which will add character and life to your space. The luxurious texture makes it ideal for soft-furnishings such as cushions and throws.
Cole & Sons - Chiavi Segrete
This mysterious and brooding leaf and key print from Cole & Sons provides a ornate and decorative backdrop as a wall covering. utilising warm autumnal tones.


Cole & Sons - Cocktails
This fun wall covering also comes from Cole & Sons. The 1950's illustration style adds a quirky character and the warm hues allow the mixture of colours to harmoniously sit together.
Scion - Groove
This zig-zag fabric from Scion is certainly eye-catching and available in a range of colourways as well as in wallpaper, this pattern is one that will blast away those winter blues.
Today Interiors - Aurelia T0183
We have noticed a big trend in our customers bringing elements of the forest into their interior design, whether that is simply the inclusion of luscious green tones, house plants or even leafy prints like this wallcovering from Today interiors. These bold designs add a lot of personality to a room.


Casadeco - Encyclopedia2 Achinos Jaune
Continuing on the theme of bringing nature inside, this striking print from Casadeco captures the wonder of the nature world and organic forms while still remaining very graphic. While a whole room decorated in this wall-covering would undoubtedly be too much, a feature wall will really add drama to a space.
Chivasso - Cheeky Boy
Something a bit different here. Our fabric library is full to bursting with interesting designs, qualities and weights of fabric. This is a particularly tactile example of an upholstery fabric with a woven background and velour pile. A great way of adding texture and intrigue to a space without having to overtly spell it out.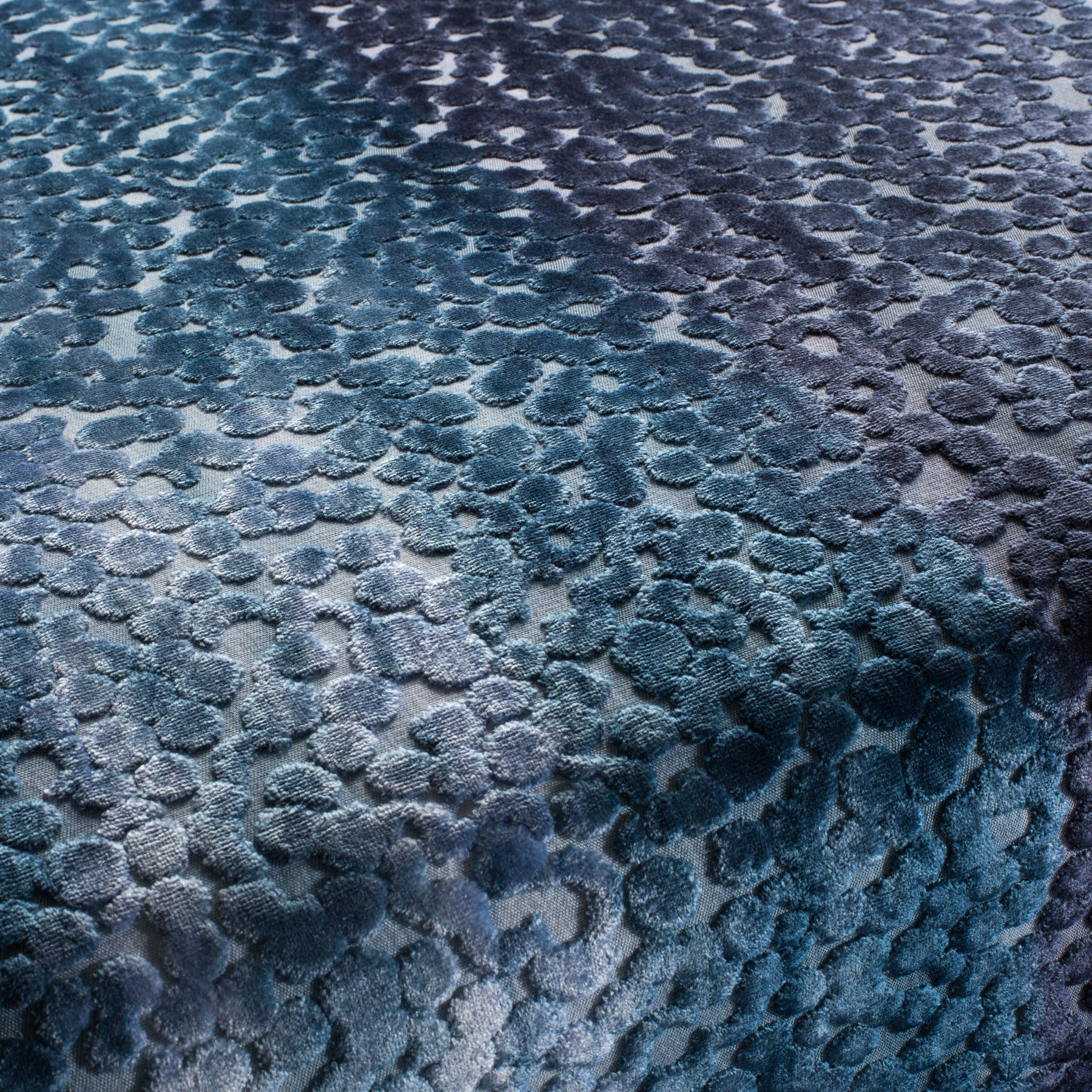 Villa Nova - Dusky Amazon Wall Mural
We have something suitable for every room in our soft-furnishing studio. That even includes something for the little ones. Gone are the days of having to rely on some questionable painting skills depicting cartoon characters in the nursery. The likes of Villa Nova provide some exceptional examples of fun and colourful wall murals for children's rooms, and they are easy for the adults to live with too.

Zoffany - Abstract 1928
Art Deco for the 21st Century. Drawing upon inspiration from the 1920's and the heyday of the Art Deco movement, this bold geometric repeating pattern which incorporates strong angular lines and sweeping curves to present a design that really captures the elegance of the era on which it's based.
Prestigious Textiles - Interlock Auburn
Although it comes in a range of colourways we love this dialled back iteration of the Interlock pattern from Prestigious Textiles. The hazy oranges, blues and soft pinkish coral tones are just the right balance of bold beauty and subtle elegance. Ideal for a feature wall to act as a point from which we can draw the colours out into accessories around the room.
Romo - Kamakura Kingfisher
This Kamakura Kingfisher pattern is formed by painterly strokes, reminiscent of the inky brushstrokes found in traditional Japanese art. The overall effect is one of detail and texture which has a uniformed and structured appearance. This wallpaper will serve as an excellent backdrop from which other elements in the room can find a voice.
Morris & Co.  -  Seasons by May
This patterned Art's and Craft's period wallpaper by the iconic William Morris has been recreated for today's audience, this timeless classic utilises a colour palette that encompasses a large palette, however, it is tastefully and exquisitely executed.
Tags:
---
< Back to All News