Its time.
---
At WB Jamieson we have a range of clocks from globally renowned designers to elevate your timekeeping. 
Add style and character to your home with these fantastic timepieces:
1. QlockTwo - Classic
The Biegert and Funk QlockTwo is a particular favourite of the WB Jamieson team. Being such a striking and unusual design, the QlockTwo presents the time in a modern and unique way. Not only does the QlockTwo come in a large variety of fascia finishes, textures and colours, but the incredibly inventive way that time is displayed, (in words rather than numbers) makes this clock a piece of technology that blurs the line between art and utility.


Also available in the Smaller QlockTwo Touch, this version of the clock provides the same functions and aesthetic as the classic, but on a smaller scale which is ideal for use on a bedside table or sideboard.
 -------------------------------------
2. Vitra - Ball Clock
A clock that epitomises the Mid-Century aesthetic.
Designed by George Nelson, The Ball Clock is a fun and engaging clock which utilises the forms and shapes which are found throughout his impressive breadth of product design. Available in a range of colours and wood finishes, the Ball Clock is a characterful and fun timepiece which would work well in a range of situations from the kitchen to the children's nursery.
 ------------------------------------- 
3. Vitra - Sunflower Clock
This clock is both elegant and bold. Constructed from walnut ply which has been formed under pressure and heat to create an organic structure that clearly references its namesake, the Sunflower. Hung in pride of place, this clock will provide an immediate draw for the eye and certainly grab the attention of visitors. A grand room deserves a grand focal point, and the Sunflower clock provides exactly that. Studded with polished brass components, this large clock by George Nelson is a special piece that will adorn with sophistication and style.
  -------------------------------------
 4. Magis - Tempo 
The Tempo clock is ideal for the modern interior. Clean, minimal lines and its rounded forms make this clock (excuse the pun) a timeless, timepiece. A clock that doesn't shout our try to take the limelight, the tempo looks as though it should reside in an architect's office or a designer's studio. Ultimately, the tempo is a cool contemporary clock where form and function are balanced harmoniously.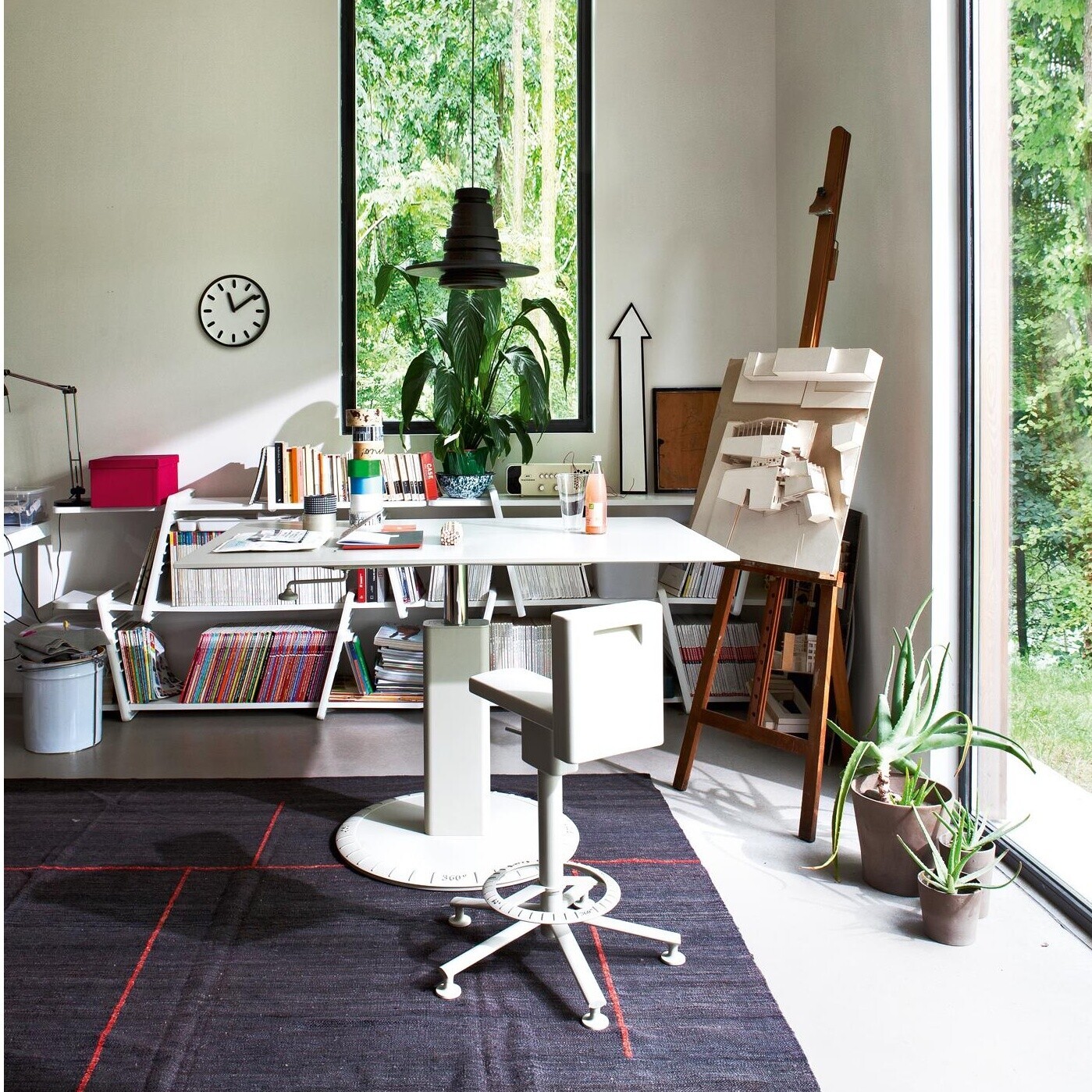 -------------------------------------
5. Vitra - Triangle Clock
If you are looking for a clock with character, you will find it in abundance with the Vitra Triangle clock by George Nelson. Constructed by hand, by skilled craftsmen. The entire range of Nelson clocks (which vary greatly in shape and form) are built with the utmost care and attention. The Triangle is just another example of the commitment to this craftsmanship. The difference between this, and mass-produced products is tangible. The Triangle clock has a quirky, Mid-Century aesthetic which has seen a huge resurgence in popularity in recent times.
  -------------------------------------
6. Established & Sons - Font Clock
The Font clock is a stylish flip clock design which incorporates a selection of 20th century fonts which make up the individual numbers of the clock. As the time rolls on, new numbers in different fonts drop in place to reveal the time with a constantly changing appearance. Ideal for the design conscious, or anyone who wants an interesting timepiece that is difficult to get bored of.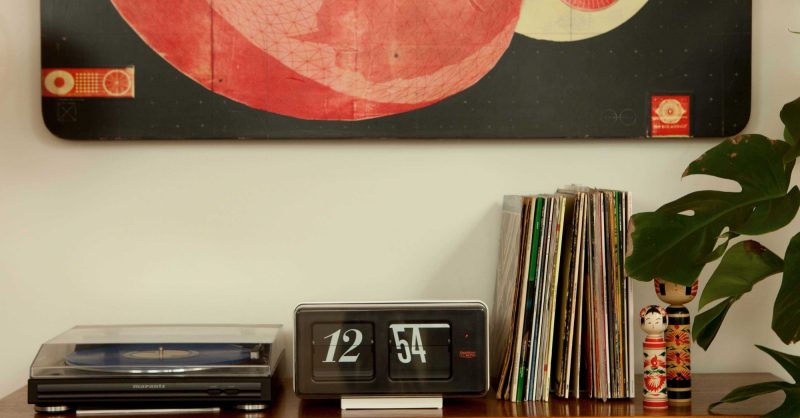 Tags:
---
< Back to All News